Tonight, I walked into a gym of screaming fans and my heart started pounding.
There is nothing I love more than basketball games.
(Well, exaggeration, but for the sake of this post, you
must
understand how much
I LOVE BAKSETBALL!
)
Rosie and I arrived right at the beginning of half time. As we tried to avoid the drill team marching out,
(I kinda wanted to join them. I would've fit right in with their sparkly green costumes...NOT,
since I was wearing my black coat, gray shirt dress, & skinny jeans.)
we were searching for Rosie's parents in the stands.
See, it was the quarterfinal 5A Basketball playoffs and Rosie's younger, sophomore brother, Michael, plays varsity for Skyline.
So obviously we wanted to go support.
But,
here was the problem.
Brock.
Son of my mom's freshman year college roommate (ironic I was with Rosie, my freshman roommate, tonight?), great friend, phenomenal athlete on almost all of the Layton High sports teams, and took me to Prom. Such a fun guy!
It just so happened that as we reached where Rosie's parents were seated,
Brock's family was sitting right next to them.
That's right. Two families I knew. Cheering for opposite teams. Sitting right next to each other.
I had nice conversations with Brock's family and Rosie's parents.
Then the game started again.
I suddenly didn't know what to do. I didn't know who to cheer for and who I wanted to win.
I have never been "Switzerland".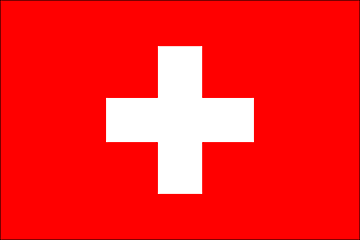 It's just not me. I
always
pick a side when it comes to sports.
Especially when it's basketball.
And especially when it's Utah and BYU,
but that's a whole different enchilada that I don't want to mess with right now.
I kept clapping and cheering for both teams.
Then I decided to cheer for just Brock and Michael.
Then, for a moment, I just stopped cheering all together.
I could NOT be neutral and please both sides.
So in the last five minutes of the game, I cheered my loudest for Layton.
I screamed, whooped, hollered. EVERYTHING.
They tied up the game and it went into overtime.
Unfortunately, Skyline won.
I was happy for Rosie's brother that they won and sad for Brock and his family that they lost.
Honestly though, think about this...
What were the odds that I would be sitting between two families that I know and love?
It was such an
intense
game and I loved every second of it!
It made me miss my high school games,
but even more excited for the Utah vs. BYU game tomorrow night
and the fact that March Madness is around the corner.
I live for March Madness.
Now for the moral of this long-winded story:
Stand up for what you believe in.
And
never
be ashamed of it!